We are pleased to offer some optional hands-on projects. As space is limited and pre-registration for the projects is required, be sure to reserve your spot soon! (see registration information below)! Each participant must be 8 years or older or be accompanied by an adult. The projects start on time with instructions given at the beginning of the session. Because of this and the fact that the projects take a certain amount of time to complete, your punctuality is necessary
Brown Bess Musket – $20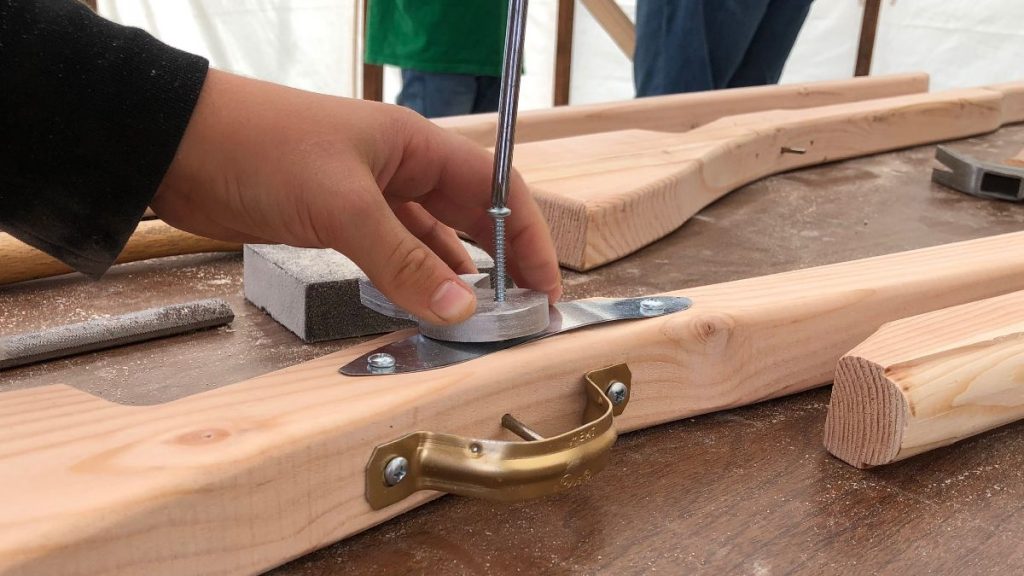 Project time starts at 9:30AM and 1:30PM on both days of the event.
Do you have a child that wants to feel like a real Colonial soldier or a Longhunter? The Brown Bess musket is made from rough stock. Finishing includes rasping, filing, and sanding, as well as attaching the trigger plate and guard, frizen, etc. After they are done they can head out to be mustered by either the British or Colonial army.
TBD Project – Approx $8-15
Our second project is still being created. Projects from previous events that may be offered for our next event include tin punch lanterns, paper fans, nine-man morris games, the game of draughts, and leather journals.
Registration and Payment
Registration has not opened yet. Please check back regularly or subscribe to be notified of when it opens.